Welcome to Union Education Trust
The Union Education Trust is where State of Ohio bargaining unit employees go for education assistance.
Explore the Trust programs and begin your journey shaping your future for tomorrows jobs today.
Taking Care of Members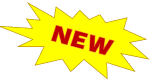 PE benefit increases to $1,500!
The UET Board of Trustees is pleased to announce an increase in the Professional Enhancement (PE) Program benefit to $1,500 per fiscal year. This increase is effective immediately!
Click here to learn more about the PE program offering and to apply for your benefit. If you have questions about how you can take advantage of this increase, contact UET at 1-866-436-7900 or email: support@uedtrust.org.
MyUET Members Only Area
Check it out! A members only secure area for you to Apply Online for UET programs, check the status of your application, and funding you have available for Trust programs. You can even generate a report listing the courses you've taken!
UET: Shaping your Future for Success
We have done it successfully... You can do it too! OCSEA state bargaining unit employees share their experience with the UET programs in pursuing their education and career advancement goals. To watch more videos, click
here
.